Effective & Safe Mosquito Control in Shreveport & Bossier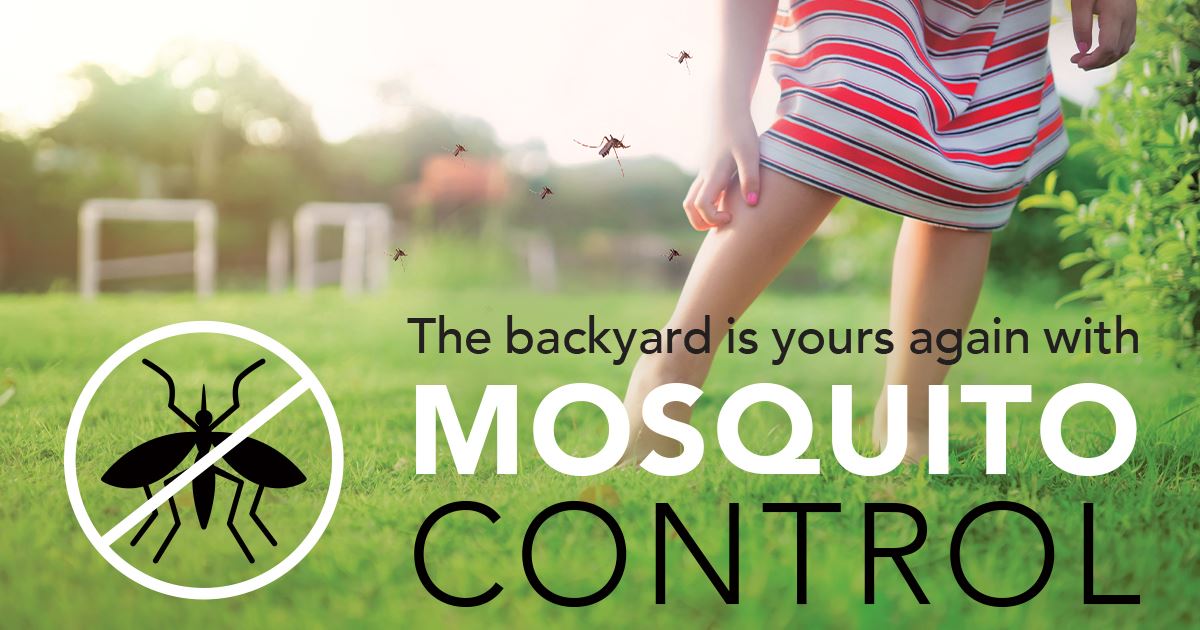 Lawnmasters Mosquito Masters
Unwanted pests are an annoying but inescapable part of life. A swarm of pesky mosquitoes bothering your customers poses a problem that must be dealt with as soon as possible. Lawnmasters can offer fast, effective, and safe pest control solutions if your busy life has been interrupted by these unpleasant critters. Not only can we insect-proof your property, but we can also ensure that your outdoor event goes smoothly and that no uninvited guests bother your friends, family, customers, or clients.
Mosquito Control Services
As we all know, mosquitoes have been a rising issue for concern in recent years. This areas's warm, moist climate provides the ideal breeding grounds for these tiny nuisances. Did you know mosquitoes are actually the deadliest animals on Earth? It has been determined that mosquitoes cause more deaths by the transmission of diseases such as Zika, West Nile Virus, Meningitis, as well as many others, than any other animal on our planet. Given these factors, mosquitoes pose a very real threat to the families in our area. Keep in mind, humans are not the only victims of these pests as it is well known that mosquitoes are the cause of heartworms in our canine family members. Lawntech provides the solution with our barrier fogging technology. We provide routine barrier spraying of your yard's entire perimeter that allows your family to enjoy a mosquito-free environment. We also provide this service for large outdoor events such as weddings, birthday parties, crawfish boils, etc. without signing a long term contract.
How To Get Rid Of Mosquitos
Getting rid of mosquitoes is a global frustration that many experience, and especially in hot climates like the Shreveport and Bossier areas. There are certain precautions that you can take to help get rid of mosquitos in your lawn. These include the following:
Mosquito Repellent
Putting on some mosquito repellent on your skin can be a quick and effective solution to ensuring that you do not get mosquito bites. Any insect repellent should typically do the trick.
Loose Full-Coverage Clothing
Another trick is to wear loose full-coverage clothing during your time outside on your lawn or backyard. This, however, is a temporary solution that will only help eliminate mosquito bites. If you really want to get rid of mosquitos, your best bet is to call a professional to get rid of the pest source for you.
Essential Oils
Essential oils have shown to help eliminate mosquitos on lawns and backyards. The way essential oils are used as mosquito repellents is by burning them with oil burners, using a candle. This way, the heat from the candle will make its way onto the essential oil that is based at the top, and the essential oil will evaporate into the air, helping to create a mosquito-free area 2-3 meters around it.
The Lawnmasters Safe Mosquito Control Solution
If you really want to get rid of mosquitoes on your lawn for good, the most effective method of elimination involves stopping the pests at their very source. Lawnmasters makes use of a powerful technique to control the surrounding mosquito populations rather than simply trying to drive a portion of them away.
Our method of mosquito removal follows these steps to keep you bug-free:
A natural treatment is applied to the area, significantly cutting the population of mosquitos at their sources. This is done without the use of harmful chemicals.
Areas where mosquitos can retreat and breed are located and improved to discourage their presence.
Over the following weeks, an effective but environmentally safe insecticide is applied in strategic locations. The specially formulated solution is strong enough to eliminate pests, and also leaves welcome insects such as butterflies, ladybugs, and bees unharmed.
We return at periodic intervals to strengthen the treatment and keep the area mosquito-free for good.
In addition, if you are preparing for a big event such as a wedding or garden party, be sure to reach out to us and schedule a treatment at least several days beforehand. With the right preparation, your guests won't have to deal with swatting at irritating mosquitos. The treatment is scentless and safe, works day and night, and will successfully deter bugs from getting to your food.
---
Call (318) 686-4103 now to get answers to any questions about mosquito removal in Shreveport.
---
We Can Lend a Hand
Don't wait until your event or for your property to be overrun with insects. Stop problems before they start by calling our team today. Our lawn care team can answer all of your questions and form a plan to make worries about pests a thing of the past.
---
Contact our Shreveport mosquito exterminator to get more information and to receive a free estimate.
---