Illuminate Your Space with Outdoor Lighting in Shreveport
Landscaping & Design Experts
Lighting design is one of the most vital elements of any property's appearance. The right architectural and landscape lighting can cast an impressive and welcoming atmosphere over the whole space, delighting all who see it. Lawnmasters is passionate about creating breathtaking displays with an array of outdoor lighting options. We handle all aspects of the design element, including full-service lighting for both commercial and residential clients.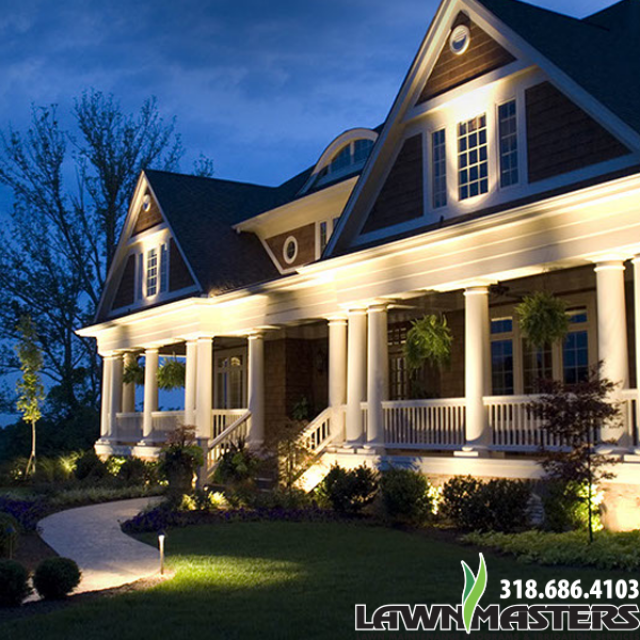 Bright Lights for Bustling Places
Lawnmasters can help transform your commercial property with the right outdoor lighting. We take pride in our ability to bring out the best in existing structures and features. Our team strives to seamlessly combine the need for safely lit areas with dramatic and unforgettable outdoor aesthetics. The reliability of our fixtures is of utmost importance, and as such we only use the highest quality transformers and connections.
Options for sleek commercial lighting include all the following and more:
Walkway lighting
Silhouette lighting
Shadow lighting
Spread lighting
Spot lighting
Security lighting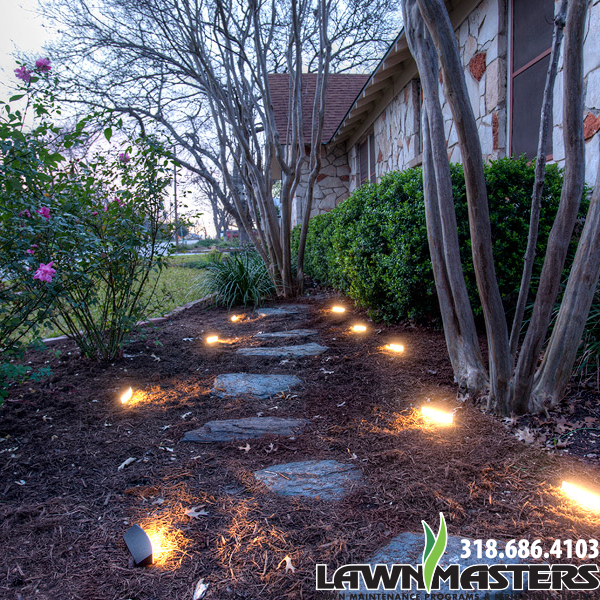 ---
To get more information about the perfect lighting for your property, call Lawnmasters at (318) 686-4103.
---