Lawn Aeration Service in Shreveport, LA

A Premium Landscaping Team with Decades of Experience in Bossier & Surrounding Areas

Lawn aeration is an affordable and effective method of revitalizing your turf. Years of weather damage and footsteps can cause the soil of your lawn to become hard and compacted, inhibiting grass growth and harming root systems. If you are ready to restore your property's turf to make it lush and inviting again, the Shreveport lawn aeration team at Lawnmasters is ready to answer your call.

Contact us at (318) 686-4103 with any questions about our aerator service—we are here to help!

When Should You Aerate Your Lawn?

Aerate your lawn for the best results during the active growing seasons of spring and fall. This promotes strong root growth and overall lawn health by allowing air, water, and nutrients to penetrate the soil. This practice is especially important if your lawn faces heavy foot traffic, compaction, or drainage issues. Proper timing ensures your lawn reaps the full benefits of aeration, resulting in a thriving and vibrant turf year-round.

Don't Hesitate to Rejuvenate

One simple test to determine whether your lawn is need of aeration is to attempt to press a screwdriver or similar tool into the soil. If the soil does not give way, aeration can help.

Cool seasons like spring and fall are the perfect times to aerate your lawn, but you can still see a host of benefits from choosing to undergo the process at any time of year.

The Benefits of Aeration
Lawn aeration can provide all the following advantages and more:

Increased root strength
Easier passage of moisture throughout soil, allowing you to save water
Boosted effectiveness of fertilization
A lush, healthy lawn with full grass growth
Protection against damage from insects, plant disease, and drought effects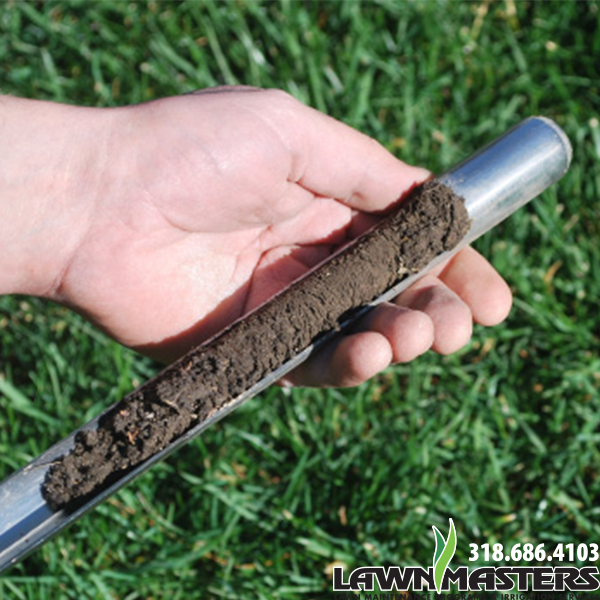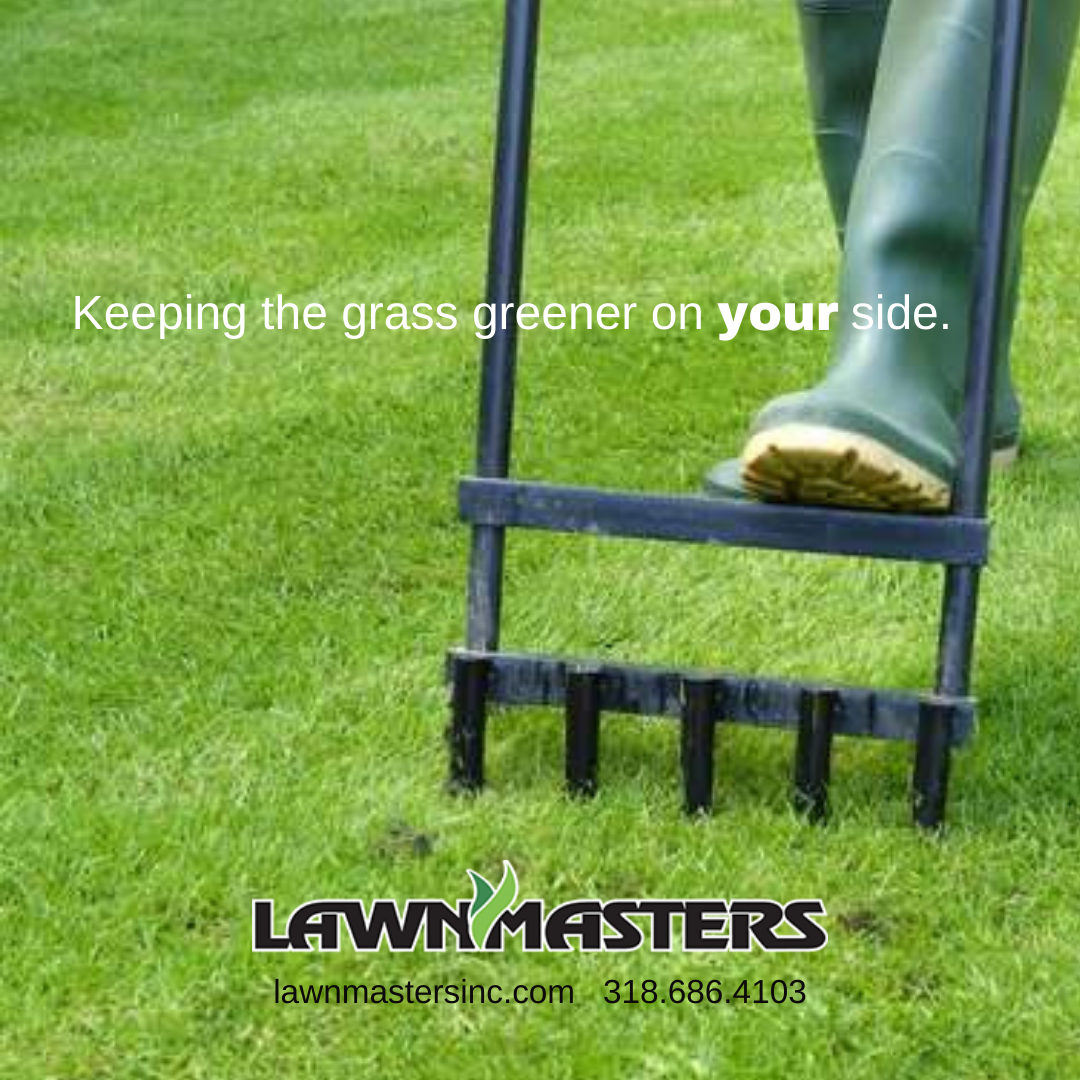 ​
​
​
Let Lawnmasters Know What You Need

At Lawnmasters, we have been providing the highest quality lawn aeration, mowing, and landscaping services in Shreveport, Bossier and surrounding areas for over two decades. We do business with both residential and commercial customers and we are ready to work with you to design the perfect custom plan for your property. We are eager to start providing you the aeration service that has earned us so many trusted customers.
---
Talk to our Shreveport lawn care experts at (318) 686-4103 to schedule your first lawn aeration.
---