Christmas Light & Decor Installation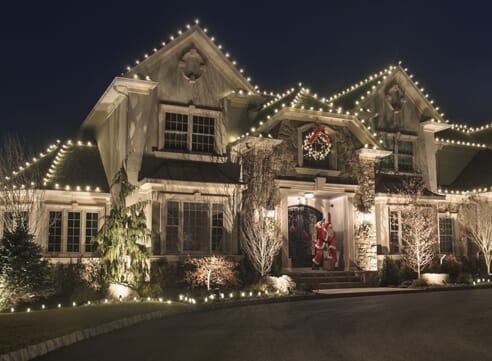 Professional Christmas Light Installation in Shreveport, Bossier & Surrounding Areas
Nothing signals the start of the holiday season quite like a stunning lights display. Whether you are decorating your home for the season or crafting a festive display for your commercial property, getting into the holiday spirit can be a lot of work. At Lawnmasters, we can handle every aspect of your outdoor holiday decor, including Christmas light installation in Shreveport and the surrounding areas. We'll work directly with you to make your holiday dream a reality, transforming your home or business into a winter wonderland that'll impress and delight your neighbors. Our team is fully trained on light and decor installation, as well as electrical capabilities, design, and more.
---
Call us at (318) 686-4103 to learn more about our Christmas decor services or to schedule a free consultation with our team!
---
Creating a Stunning Holiday Display, Minus the Hassle!
With more than two decades of experience, Lawnmasters has earned a reputation as the industry's top holiday decor and Christmas light installation experts. We have helped numerous home and business owners throughout the area create spectacular displays without the stress.
Our holiday decor services include:
Custom decor design
Lights/decor provided
Christmas light installation
In-season maintenance
Timely takedown
Storage options
We have installed Christmas lights, and other holiday decorations, for thousands of homes and commercial properties. With our comprehensive packages, we take care of every detail—from crafting a thoughtful design that enhances the look of your home or building, to complete installation, to take-down and storage for next year. We provide top-quality lights that offer longer lifespans, brighter bulbs, and custom color combinations, as well as additional supplies such as outdoor extension cords.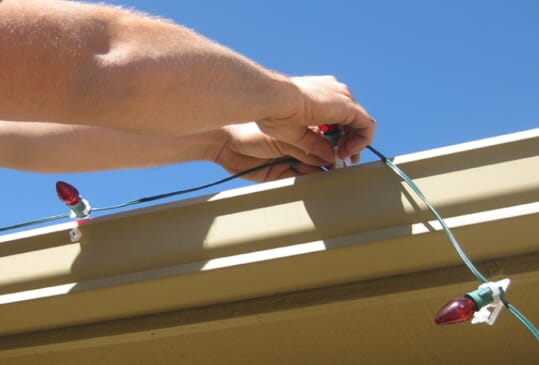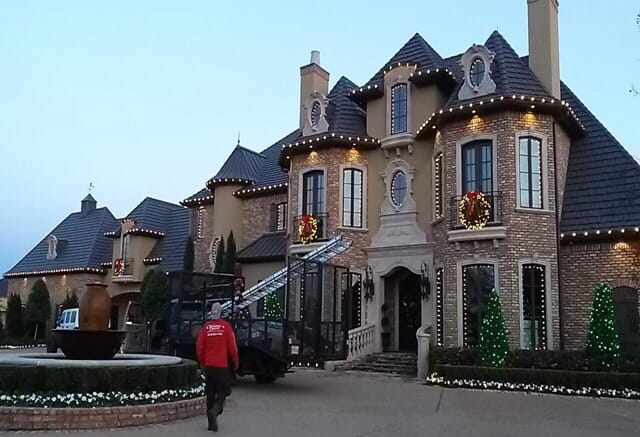 Service to Smile About
While the holidays are a joyous time, they can also be quite stressful. At Lawnmasters, we're here to help eliminate the hassle of the season with top-quality work and customer service you'll love. Our team is prepared to answer any questions you may have and work with you to create the exact Christmas decor look you want. We have handled Shreveport, Bossier, and surrounding areas Christmas light installations of all sizes, including small homes, large homes, and commercial businesses throughout the area.
No matter your Christmas decor service needs, you can rely on Lawnmasters!
---
Contact us for quality Christmas decor service in Shreveport, Bossier or the nearby communities; request a free estimate today!
---
​