Commercial Lawn Care in Shreveport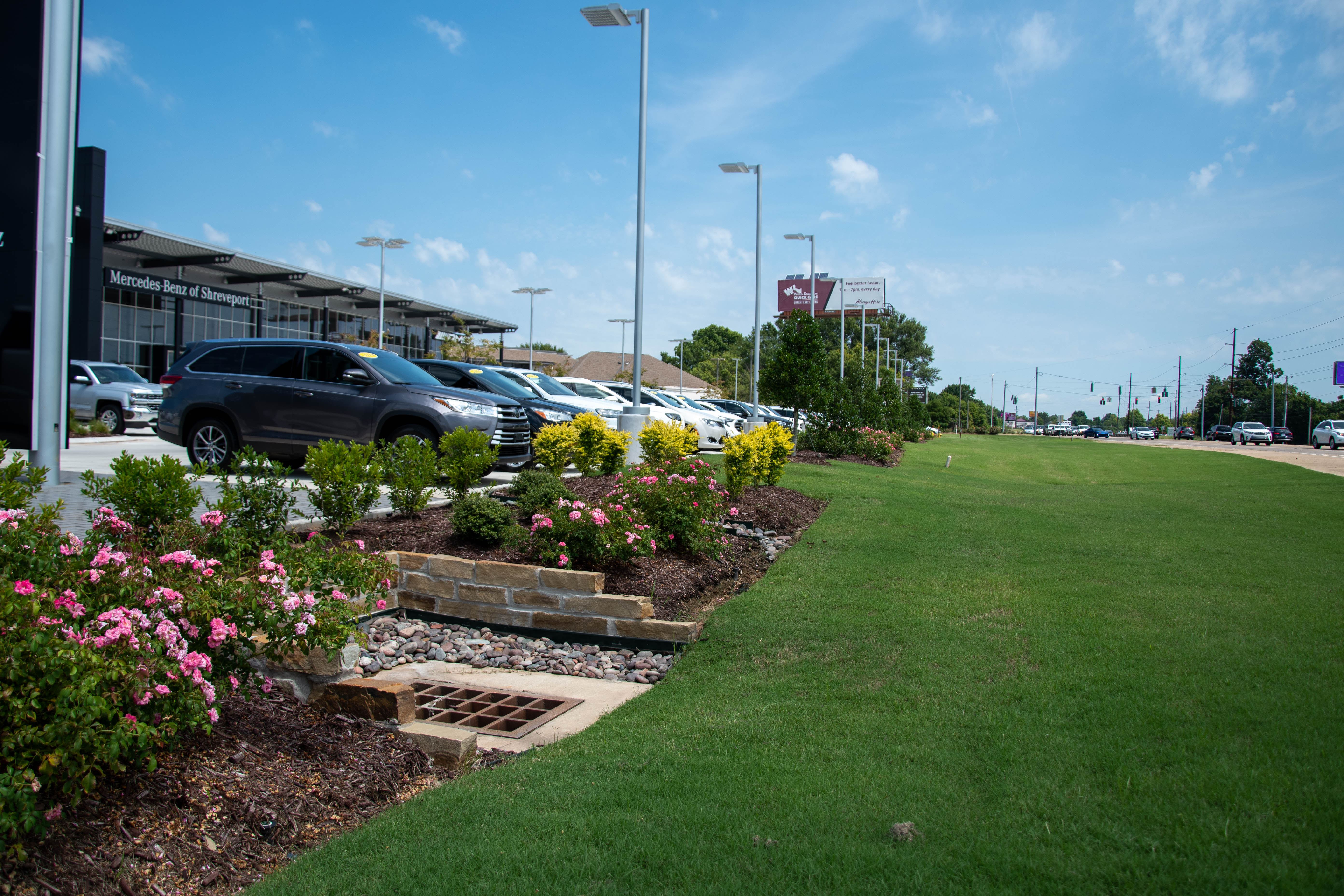 Contact the Experts at Lawnmasters
You may not think all that much about the exterior of your business, but curb appeal plays a big role in the impression customers or clients have about your business and how you do things. Beautiful lawns and landscaping are inviting and welcoming, while messy or unkept grounds cause unease or uncertainty. You can't afford to let the quality of your grounds fall by the wayside, but who really has time to deal with the stress and hassle of landscaping when you have so much on your plate already? At Lawnmasters, we offer a full range of lawn and landscaping services designed with commercial customers in mind. We work with your grounds, your schedule, and your goals to develop maintenance services that exceed your expectations and keep your business looking its absolute best all year long!
Whether you have a small office space, manage a commercial complex, or need help with a massive campus featuring many buildings and gardens, customers throughout Shreveport and the surrounding areas all turn to the experts from Lawnmasters for help with their landscaping service needs. We offer a full selection of upkeep, clean-up, and maintenance services that make your business the appealing and welcoming entity it is. From simple lawns and planters to lavish gardens, we've handled just about everything and can do so for you as well. No job is too small nor any property too large for our team to handle, and we always use modern tools and techniques for faster and more effective services. We even do so while saving your business money with honest and fair pricing as well as customized maintenance plans that work with your goals.
Keep your business looking beautiful with landscaping and lawn care from the experts at Lawnmasters!
Give us a call at (318) 686-4103 to request an estimate.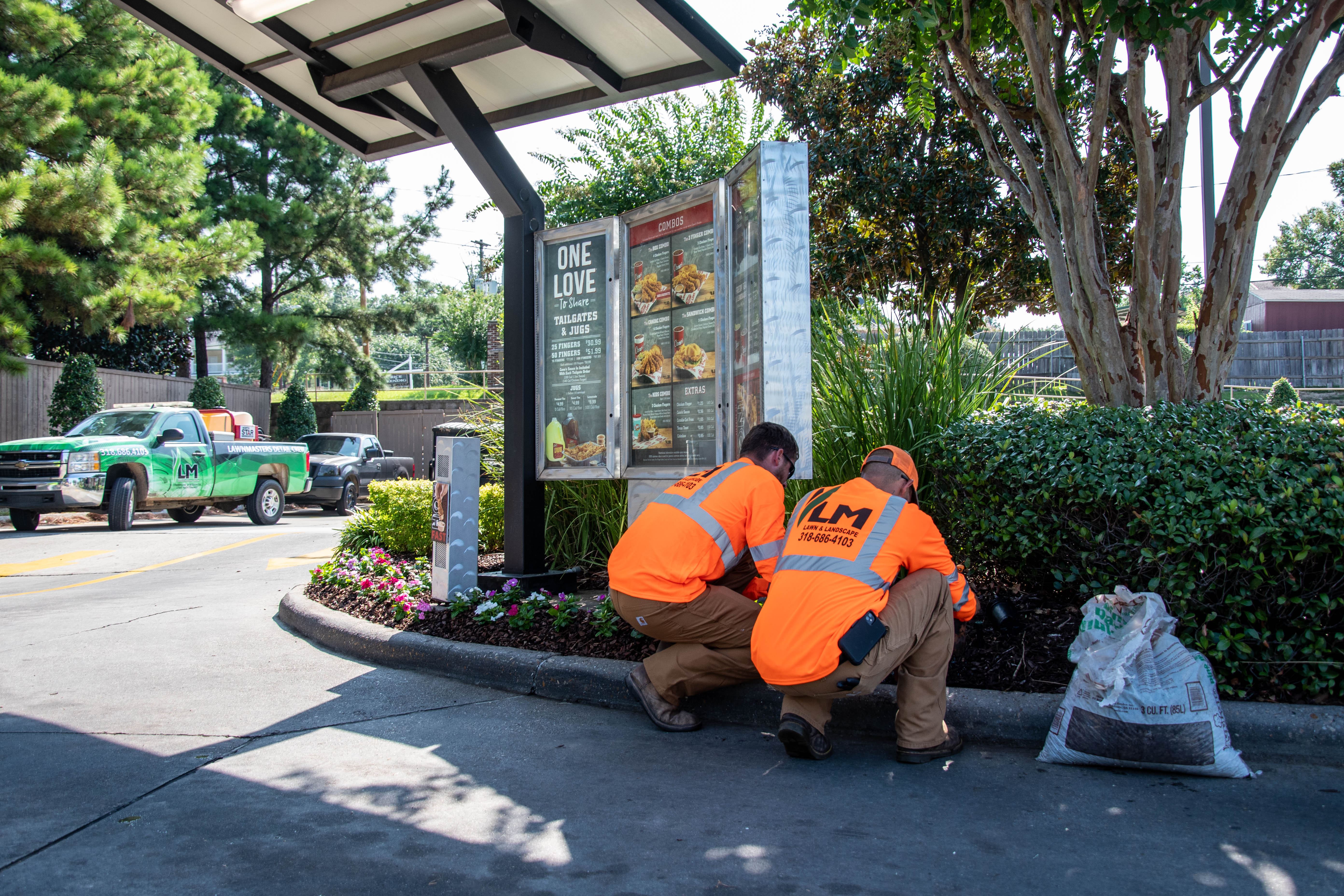 Why We Stand Out in Commercial Landscaping Services
When we first opened back in 1991, we set out on a mission to provide the best outdoor care and landscaping services for all types of customers. When it came to commercial customers, we quickly learned we couldn't treat them the same as a residential customer. Businesses have unique needs, tight schedules, and demand consistency throughout the year. This experience has shaped how we do things, and today we're proud to be the name business of all shapes and sizes turn to in order to keep their grounds looking neat and beautiful.
Our services can include:
Lawn mowing & grooming
Edging
De-weeding
Aeration
Fertilization & seeding
Flower bed maintenance
Professional in Every Aspect
We know you try to run your business professionally, and so do we! When we arrive for your landscaping service, we show up in a professionally-marked truck and with technicians in full uniform. Our equipment is always cleaned and maintained to ensure the best results each and every time. We even make sure to clean up thoroughly when we're done, including removing all grass clippings, blowing your walkways clean, removing all equipment from the job site. Putting this effort into ourselves makes us stand out even further, and gives your business a look of respectability and professionalism at all times.
Contact the experts at Lawnmasters to schedule your commercial lawn and landscape services today.