Ants, Fleas & Ticks
Shreveport Pest Control Services –
(318) 686-4103
An ant, flea, or tick infestation on your property is guaranteed to drive away guests and make you feel uncomfortable in your own home. Deal with those intrusive insects with speed and efficiency by contacting Lawn Tech and our pest control service specialists in Shreveport and Bossier. We are the trusted name in property maintenance in northern Louisiana, and we would be happy to show you why.
---
Call (318) 686-4103 to speak to a pest control team with 20+ years of industry experience.
---
Make Ants Your Friends Again
Believe it or not, an ant population in your yard can actually be healthy for your yard, soil, foliage, and the environment as a whole. The trouble begins when ant colonies get too large and too widespread. When this happens, look no further than Lawn Tech to assess the situation and come up with a control plan uniquely designed for your lawn and property.
When ant populations are not adequately controlled, the end result can be:
Anthills that disrupt the look of your landscaping.
Painful bites whenever someone sits on the grass or dirt.
Ants searching inside your home for more food sources.
Food stores ruined by invading ants.
For most of our ant control jobs, our Shreveport pest control team is not focused on completely exterminating the ants. Instead, we want to reduce their population to a manageable, helpful amount and ensure that ants cannot or will not stray into your property.
Lawn Flea Treatment
Lawn fleas can be quite problematic, and especially if left unattended. To put things into perspective, fleas lay an average of 50 eggs per day and can live for up to two entire years. If you notice fleas in your lawn, you should contact a professional as soon as possible to eliminate the problem. Sometimes fleas can be hard to spot. If you have pets, a way to check for fleas is to directly check your pets' skin. Another way to check is by wearing a white pair of socks and walking outside in your yard. If fleas are present, they will typically stick onto your socks and you will know whether or not you have fleas in your lawn. Make sure that you use socks that you are fine to throw away after, because it is important to carefully seal and dispose the socks into a plastic bag after use. Overall, you will want to keep an eye out for copper-colored wingless insects, because that is what fleas will typically look like.
Flea Removal for Yard
Our pest control team will eliminate a flea infestation in your yard by performing the following:
Applying lawn treatment: The ideal flea control treatment may vary but could include pest-resistant lawn fertilizer, nematode spray, or other insecticides.


Removing excessive thatch: Too much thatch can provide a place for fleas to lay eggs.


Using cedar mulch: Cedar naturally repels insects like fleas. It can be spread around border areas to keep fleas out.


Adjusting watering: Over-watering a lawn provides an environment that fleas can thrive in. Reducing the amount of water in the yard can make it less habitable for these pests.


Cleaning up and reducing shade: A yard that is overgrown with plants provides a shaded and moist environment that can lead to a flea infestation. It is important to prune, trim, and mow to maximize sun exposure in the yard.
Lawn Flea Treatment: Be Itch-Free
Fleas are notorious for being irritating little insects that are hard to exterminate. If you and your pets have been itching lately and you do not know why, then an infestation of tiny fleas are probably to blame. Our pest control specialists at Lawn Tech know the telltale signs of a flea infestation and what to do if fleas are the source of your discomfort. Even though you are most likely bothered by fleas on your person when you are indoors, the reality is that it is likely an outside colony in your yard or landscape that is the source. Call (318) 686-4103 to get a free quote or schedule a flea removal job right away.
Ticks are a Problem, We are the Solution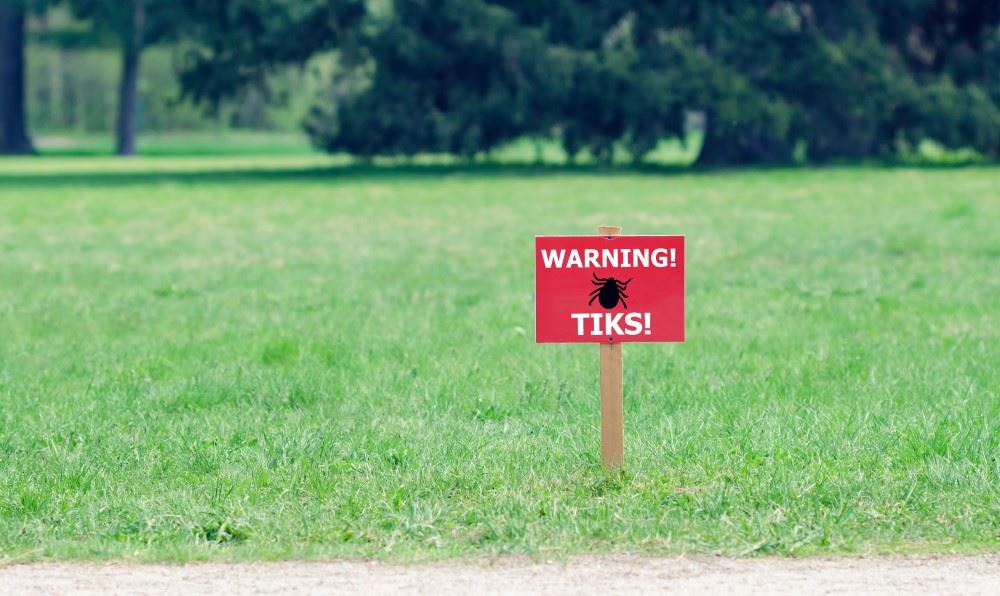 Bloodsucking pests like the common tick are not only frustrating but they can also be dangerous. Many ticks carry diseases that can be harmful to humans and animals alike, especially small dogs or young children. If you have needed to pluck ticks off yourself recently, it is time to think about taking action to be rid of them.
Our Shreveport and Bossier pest control service specialists can:
Inspect your yard for possible sources of tick infestations.
Remove, trim, or otherwise modify landscape accordingly.
Recommend ways to avoid future infestations.
Set up routine maintenance to ensure property is well-kept and tick-free.
We want to keep your yard beautiful and intact when removing pests like ants, fleas, and ticks. Be sure to ask us about removal methods that do not use any harmful chemicals that can damage your landscape.
20+ Years of Industry Experience at Your Services
Taking care of ants, fleas, and ticks is as easy as dialing (318) 686-4103 and talking to a Shreveport pest control and lawn care specialist. We are passionate about getting our clients' yards and landscapes to exactly the condition they want, whether we need to remove pesky bugs or help with immaculate outdoor lighting setups. We also offer Christmas and holiday décor services!
---
Give your yard some TLC with Lawn Tech by Lawnmasters. Contact our team today.
---